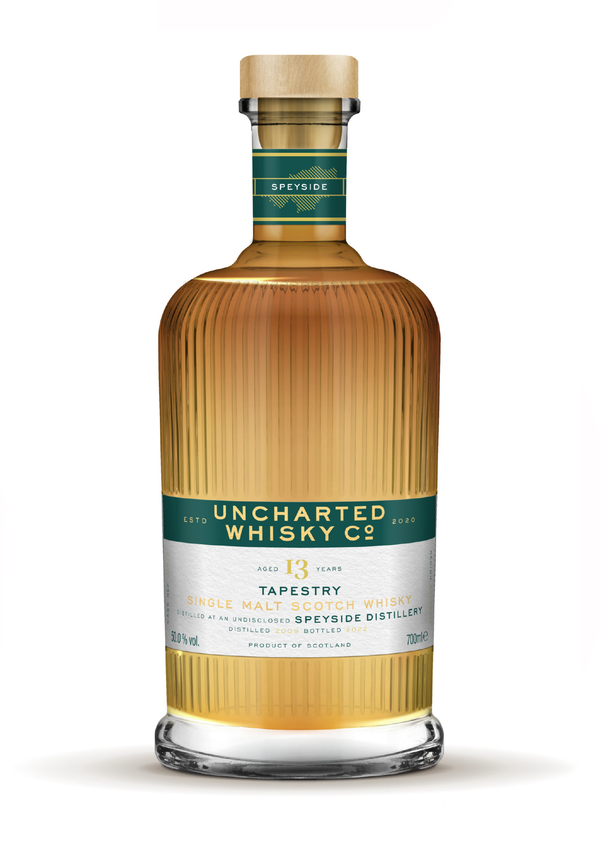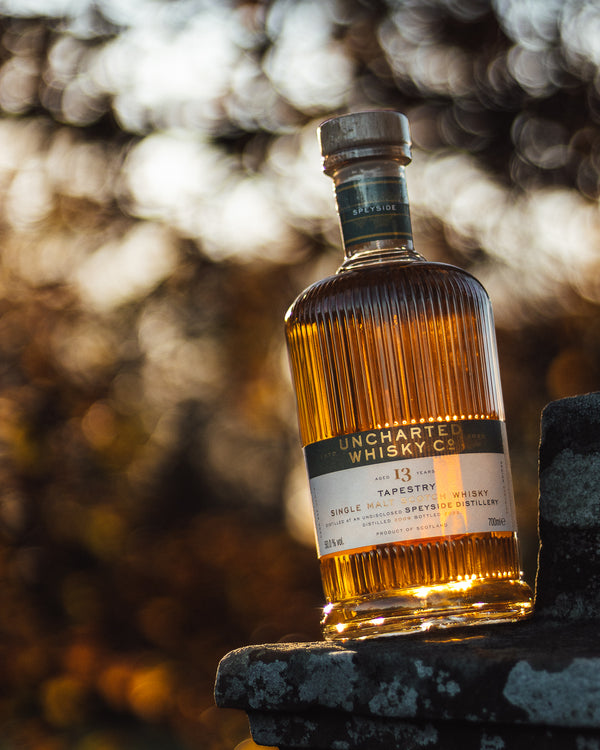 Uncharted Whisky Co. - Tapestry: Speyside 13 Sherry x Bourbon Triple Cask
A bright fruit driven nose apricots, stewed apples, brown sugar and a touch of sticky toffee..
A complicated dram indeed. Layers of delicate stone fruit, tinned fruit syrup and icing sugar weave in and out of richer classic sherry influences of sticky toffee pudding, dates and chocolate..
Bright sugars and fruity syrup mellow first leaving the headier notes to share centre stage with cinnamon spices and black pepper. A long warmth mellows in the mouth over next few minutes.
Tapestry: Speyside 13 Sherry x Bourbon Triple Cask
What do you get when you take a stunningly delicate and sumptuous Speyside malt whisky, mature it in ex-Oloroso sherry octaves, ex- Pedro Ximenez sherry cask and ex-bourbon wood, before weaving the three together? A tapestry...

Named after the 1971 Carole King album, Tapestry is the result of Uncharted Whisky Co's own experiment, the delicate weaving of three fantastic Glen Elgin casks to create a "triple cask" whisky.

Sweet apricots, dark chocolate, decadent dates, a whole rack of complex spices- smooth, rich and decadently drinkable.

Distillery: Glen Elgin

Age: 13

Region: Speyside

ABV: 50%

Bottled: Natural colour and without chill filtration
Outturn: Approx. 800 Bottles

Bottle Size: 700 ml